Congratulations to Seth Nugent and Carson Young. The Benton Tigers team won the LA TBF Junior State Championship held on March 14th, 2021 on the Red River. Seth and Carson brought in a five fish limit weighing 14-02.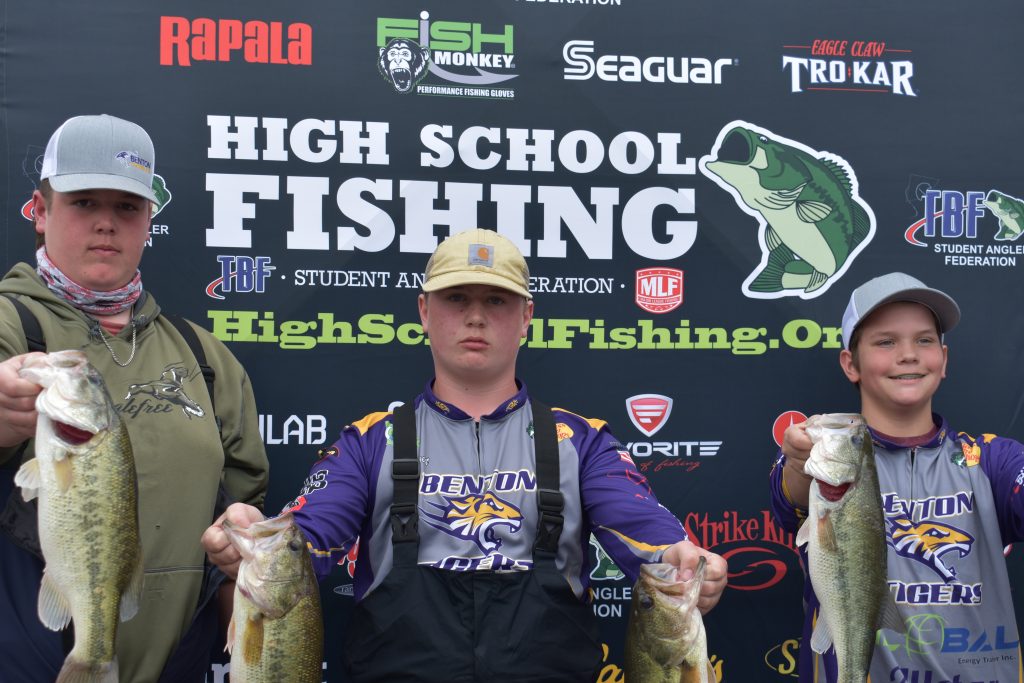 The 2nd place team, Lily Williams and Noah Wasson with the Calvary Cavaliers also had a five fish limit that weighed 10-13.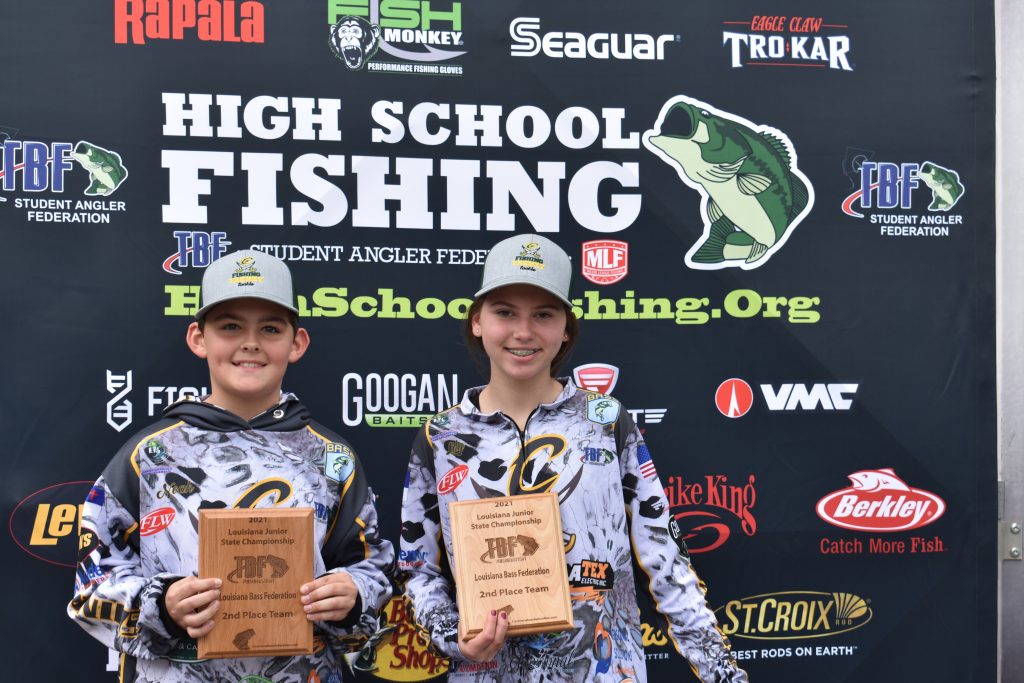 Taking 3rd place was Gabriel Mckee and Justin Walker from Rosepine High School, with five fish and a total weight of 7-00 even.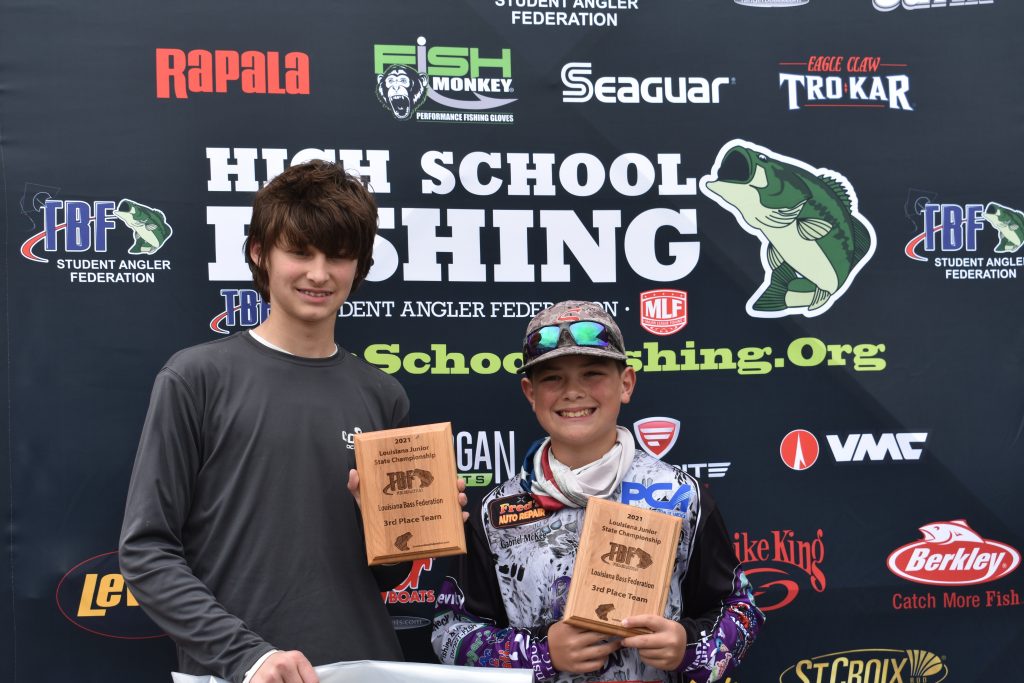 Seth and Carson will advance to the 2021 Junior World Championship to be held on the Mississippi River, at the Quad Cities bi-state regional destination in Illinois and Iowa. The 2021 JWC includes a two-person team format and three days of competition, launching from Rapids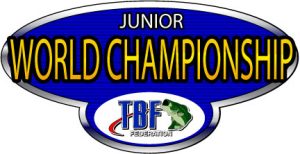 City, Illinois. The TBF Junior program includes all anglers 8th grade and under at the time they qualified through their home state's Junior program. Only the top percentage of Junior angler teams from each state's sanctioned programs are invited to attend and compete for their share of well over $10,000 in scholarships and prizes.
To view photos from this event CLICK HERE. For full results of this event CLICK HERE